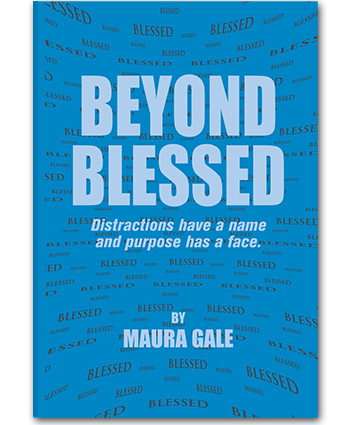 Beyond Blessed – A Novel
Distractions Have a Name and Purpose Has a Face
The journey to realizing how "Beyond Blessed" we are has never been written with such simplicity and practicality. You will be enlightened, "edu-tained" and encouraged by the way God moved an inner city girl from the south side of Chicago to the bright lights of Hollywood. He sent her thousands of miles away from her home to accept the call of evangelism. Her personal struggles fuel our faith. She creatively weaves real life situations and God's word to overcome magnanimous obstacles. Her love affair with words is worth the read. be inspired and begin living in abundance. God's view is much better than anything you can imagine. Allow your ear to eavesdrop on the unspoken undercurrent that propelled her forward in the face of misfortune.
PRICE: $10.00
AVAILABILITY: IN STOCK
[/two_third]
Beyond Blessed serves as a reminder of God's divine design for our destiny. Through the authors personal stories we gain access to the internal force that drives her. She allows the reader to rejoice in her victories, weep in her set backs and focus on the face of the Father in spite of what is or is not in sight.
Cover: Paperback
Page Count: 110
Language: English
ISBN-10: 097438111X
ISBN-13: 978-0974381114
Product Dimensions: 0.3 x 5.8 x 8.7 inches
January 7, 2014:
I have used Maura Gale's BEYOND BLESSED to disciple young women. After giving them the book to read, they don't want to give it back, so I just keep buying more. When we talk about what they have read they note that Maura's story rings true with their own lives. When you can't talk with someone about an issue a book like BEYOND BLESSED says what you cannot articulate. I enthusiastically recommend it.
– Sheryl Gripper, Founder of Black Women Film Network