STEM the Movement – Kicked Off Crowd Funding Campaign to last from MAY 1 – June 30, 2015!
STEM the Movement is a faith based campaigned designed to help others cope with seeds planted in their childhood and the roots that remain long after the incident. We all experience unexpected life challenges, how we handle them shows our maturity level. These ladies lean on God and His unchanging word to overcome.
Three Hollywood actress inspire, encourage and entertain all who have an opportunity to experience them.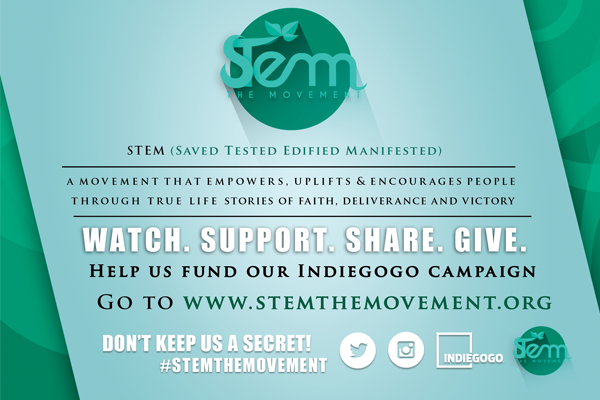 These three brave women share their real life stories of tragedy and triumph. They are unashamed and awe-inspiring! Their indiegogo campaign was launched to allow others to assist them with producing a Docu-dramady DVD. The subjects of STEM the movement ranged from abuse, cancer and body shame to alzheimer's, menopause and hair!