The MoMe Empowerment Experience is about taking time out for YOU…MORE of ME means others get a refueled, rejuvenated and refreshed YOU!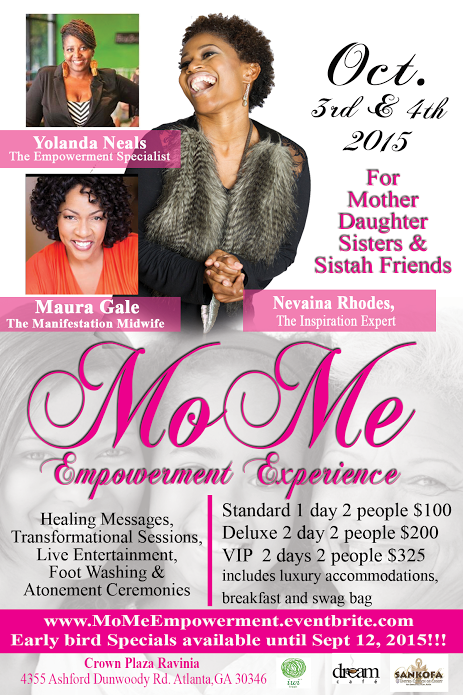 MoMENT, steal your MoMENT but whatever you do, don't miss your MoMENT! It's real easy to give all your time away, caring for others and while that is honorable and thoughtful it can also be counter productive if you never unplug and recharge your own batteries.
Think of it this way, giving someone a lift in your car when you tank is empty means you might need help pushing the car. Giving someone a lift in your car when the tank is full means you they can farther and longer without the need to stop. FILL UP on faith, fellowship and fun…join us at the MoMe Empowerment Experience.
REGISTER AT: momeempowerment.eventbrite.com